Last Sunday, we stood on the side of US 2 staring back at the wrecked car and I paused for a moment to be thankful for our airbags. The crowd of locals surrounding us grew bigger as we waited for the police to arrive and thought through our options now that we had no transportation. My friend, Laura, and I were roughly halfway through our drive up to Houghton, Michigan which put us in Naubinway. Which meant there was nothing around. Which meant our list of options was almost nonexistent. With nothing around and most places closed on Sunday, there was no reasonable way to acquire a mode of transportation to get either home or to Houghton. So we stood there. I had been in this kind of scenario before. Stranded in the middle of nowhere with almost no reason to hope for a solution.
When the tow truck arrived, one of the local ladies told us that even though the old guy in the truck looked grouchy, he was a nice man. As Bill hooked up the car to tow away, the girlfriend of the other tow truck driver was summoned to come pick us up and take us to the garage. Niki said she needed a break from hanging drywall anyway.
We sat at Bill's office and as Laura talked with the insurance company for what seemed like hours, I sat and talked to Bill. He made me guess his age but finally conceded he was 84. He shared some taffy with me and told me about some of the tough times he's had. His stories all seemed to end with, "but that's the way it goes."
Because there was nowhere within one hundred miles to rent a car, Bill was trying to help us borrow one from his friend, Adam, at a car dealership about 20 miles away in Newberry. But it was a Sunday so he had to call Adam at home. But Adam wasn't home so his wife called him at hunting camp. Adam said he could get us a car to use but it would be a few hours until he could get there.
Bill told us more stories as we waited. We learned about his late wife, his kids and grandkids. How his doctors tell him he has fifteen lives. We saw old black and white photographs. And then he took us to the next town for an early dinner and fought with us over the check. He called me Sweet Pea. He played tour guide after dinner for a little while and gifted us beautiful handmade wooden pool sticks. Then he drove us to Newberry where we found our loaner car waiting patiently for us unlocked in the street with the key in the front seat. We said our goodbyes to Bill and thanked him for turning our terrible accident into a pretty great day.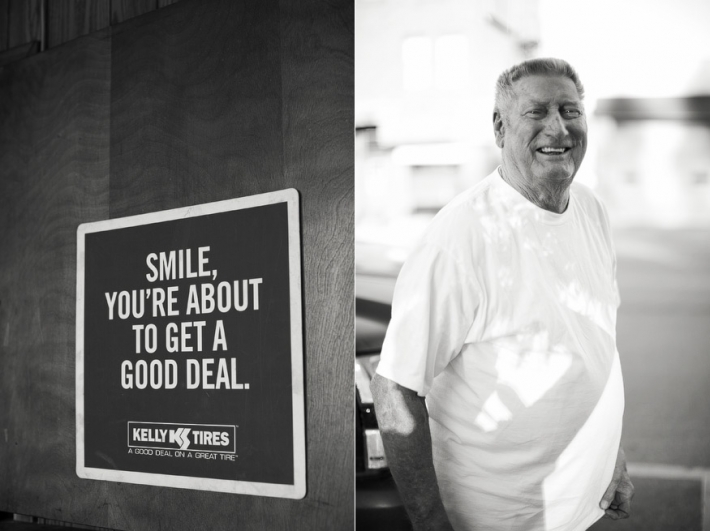 Not long ago, this kind of story seemed totally normal to me. Five years ago today, as I took my last few steps along the Appalachian Trail, I knew it was a bittersweet ending. While I was happy to be heading home, I was extremely sad I may never see the outpouring of kindness from strangers like I had seen in my travels from Georgia to Maine. There were many times along the way that I was stranded in the middle of nowhere with almost no reason to hope for a solution. But then someone helped me.
Almost five years later to the day, I met Bill. And I'm happy to say I didn't need to be hiking in the middle of the woods to find him.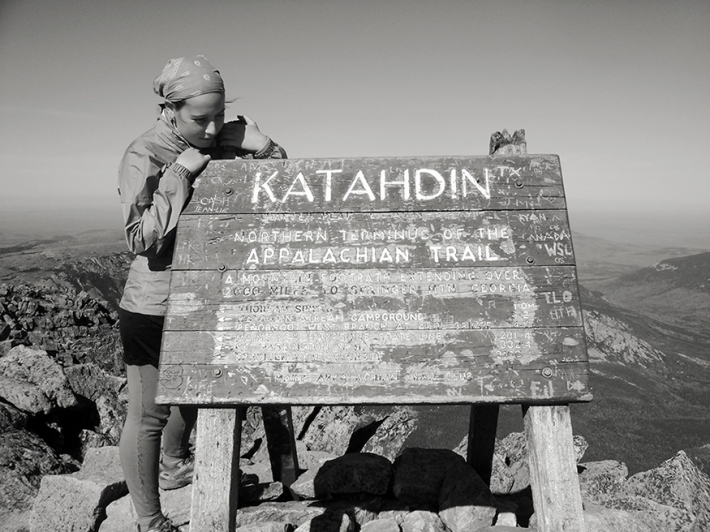 EMAIL NICOLE | SEE MORE OF NICOLE'S WORK AT WWW.NICOLEHALEY.COM | STAY UPDATED VIA FACEBOOK