I love eggplant. But I almost never eat eggplant parmesan at a restaurant …. because I love eggplant.
I had never made eggplant parmesan at home either because I'd started to believe I didn't like the dish even though it contains so many things I love. Fresh parmesan. Eggplant. Tomatoes. Mmm.
But the other day I found a recipe that seemed deliciously simple so I went for it and, to my excitement, it yielded a delicious dinner. And I only realized when I was preparing the eggplant to bake that the reason I haven't loved eggplant parmesan in the past is because of the heavy breading most restaurants use. To me, it overpowers the flavor of the eggplant itself. So, if you actually like eggplant…check out this recipe from Stone Soup. It's delicious. And is not breaded. Mmm.
A little meal that made me very happy and turned me into a believer of eggplant parmesan.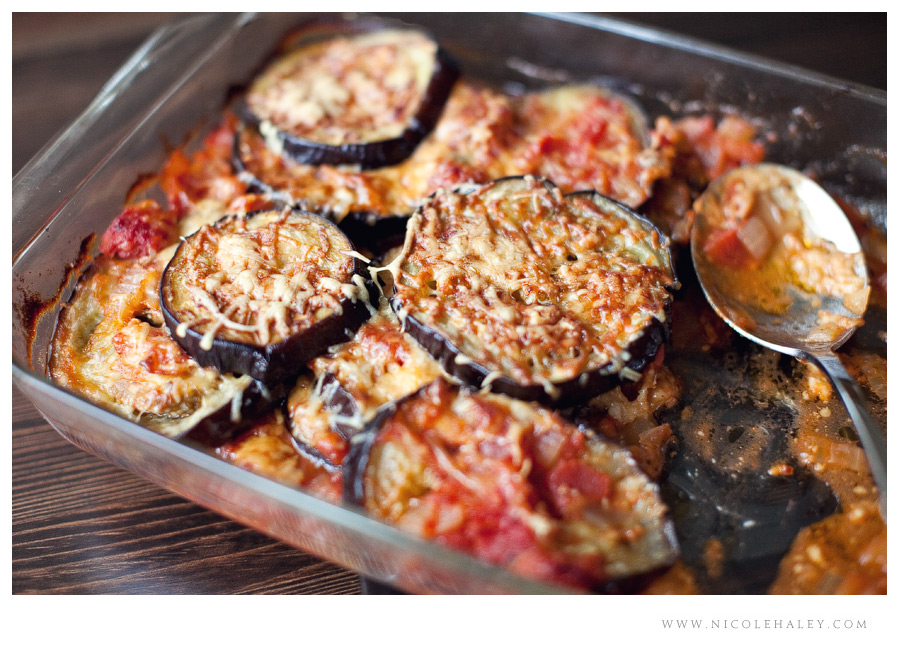 PIN
EMAIL NICOLE | SEE MORE OF NICOLE'S WORK AT WWW.NICOLEHALEY.COM | STAY UPDATED VIA FACEBOOK