When we visited Seattle last June, Eric and I kind of fell in love with the place. So, for his spring break this year, we decided to head back and visit our friends, Mike and Katie. This trip was a little bit different than the last one because, since we'd hit a lot of the spots we'd wanted to see in Seattle proper on our last visit, we sort of stretched our legs a little and hopped around the state a bit. If Seattle wasn't so darn far from friends and family, you might catch me threatening to move there. It's a gorgeous area with SO many things to do. I wanted to share a little peek here into the highlights of my week. And, rest assured, I'm hard at work finding a way to make every week look a little something like this…
We arrived to Seattle late on a Friday night and headed up to Leavenworth, WA the next morning with our friends, Mike and Katie. We stayed at Sleeping Lady Resort which is a neat little place tucked into the mountains…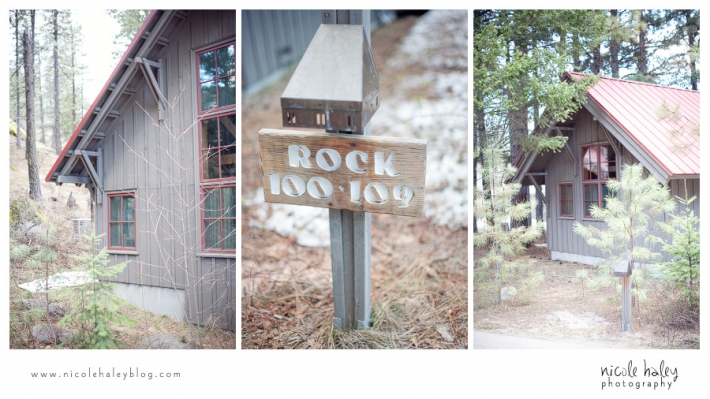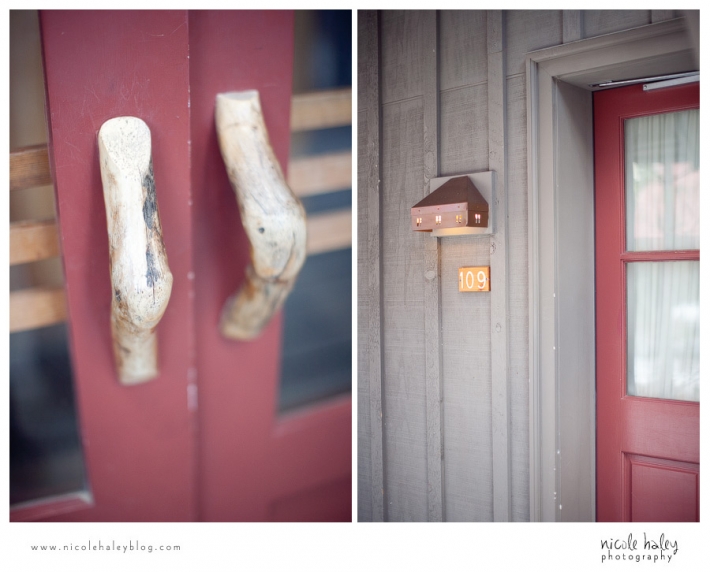 Right when I stepped inside the cabin, I saw a hardcover copy of A Sand County Almanac, an epic book I started rereading earlier this year. SO exciting.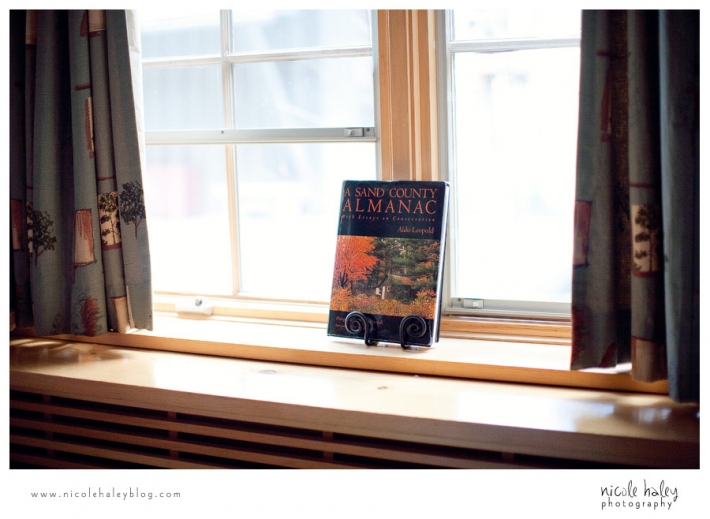 So exciting I could have laid in this here bed and read the book all weekend. (Side note: Sean, if you're reading, when I was taking these photographs, I realized it's been a while since one of your posh hotel room blog posts! I'm guessing Yellowknife is lacking in posh amenities?)
BUT! Then I poked my head out into our cabin's backyard! And I knew I couldn't stay inside for long. We took several little walks up these hills over the next few hours during our stay and it was a gorgeous place to greet the next morning.
My guy!
Later that same weekend, we headed out for a little hike. This was my first time postholing through snowy trails which was both exciting and somewhat frustrating. Good times had by all. :D [Thank you, Mike, for the photo on the left.]
Another theme for this visit was also breweries. We visited several in the Seattle area to sample local flavors. One stop, though, was Bottleworks, which is more of a specialty beer store than a brewery. Perfect for a rainy, cold afternoon…in the middle of a vacation.
And we did a little more hiking over on Whidbey Island. This place is gorgeous and the colors there were spectacular. I don't think I've ever seen so many different hues of green come together in one place and I really couldn't stop talking about it.
Yeah, I wouldn't mind having a home away from home there some day… Happy Tuesday, friends, and I hope this finds you thinking of some place you love.
LIKE NICOLE HALEY PHOTOGRAPHY ON FACEBOOK — EMAIL NICOLE — FOLLOW NICOLE HALEY PHOTOGRAPHY ON TWITTER
This post will be featured on the popular travel website, Dwellable. Click the icon below to check it out!

Leavenworth on Dwellable