When we talked about what Heather wanted the photos from her wedding day to convey, she said she wanted them to show what a blessing the celebration was. She not only wanted to have her and Ken's love celebrated in the photographs, she also wanted to capture what a celebration it was to have so many family members and friends gathered together who will be their support as they begin their new life together. She wanted my favorite thing to photograph: emotion.
Their day was filled with blessings right from the start. On any given November Saturday in Michigan, you might be wrapped up in fleece and working to stay warm, but not that day! It was sunny and warm outside and allowed us to get some beautiful photographs around the Linden Presbyterian Church grounds before the ceremony. Heather was a totally relaxed bride and Ken was the picture of calm. When I asked if he was nervous, he said, "Oh no! There's nothing to be nervous about now." And it was totally apparent…for Heather and Ken, there is nothing to be nervous about now.
Heather and Ken, I feel honored to have been there to witness the blessing of your love and to be able to capture it for you both to enjoy with your family and friends for years to come. I could definitely feel all of the happiness that surrounded you both that day and I hope it continues to surround you for the rest of your lives together. Thank you for letting me be part of your experience, you are beautiful people inside and out.
So…Heather's dress was stunning and I could barely stop photographing it!
The adorable Linden Presbyterian Church: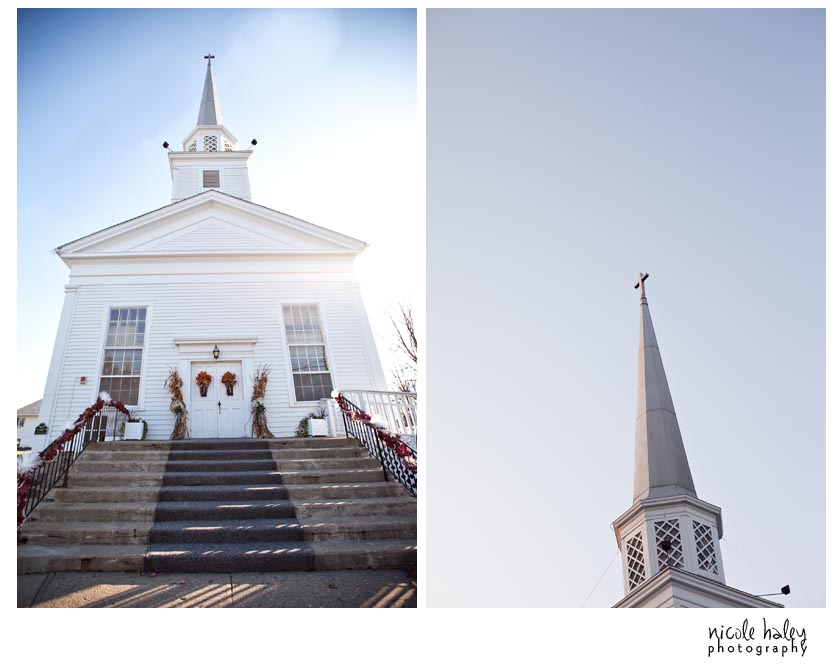 PIN
There was something about the entrance to Linden Presbyterian Church that I just loved.
PIN
Heather getting ready with her maid of honor and one of my wonderful September brides, Jody, and laughing with her mom. Good times! Jody sent me a note on Facebook that morning saying, "I think you are the lucky charm for perfect weather." And now that I've had my last wedding of the season, I can say out loud that I did have amazing luck this year with beautiful weather at every wedding – amazing!
PIN
Ken and his men owned the place.
PIN
GQ, here they are if you need them:
PIN
And the ladies were full of beautiful smiles too:
I just love this exchange between Heather and her mom:
PIN
Heather, you were absolutely radiant.
And just after the series above, Heather said, "Let's go get married." So we headed back to Linden Presbyterian Church to find her dad…
PIN
I love these faces in the first moments Heather and Ken saw each other:
Toasts that night at Spring Meadows Country Club were exceptional and had the guests both teary-eyed and laughing at the same time!
Amazing rings:
PIN
Heather and her dad had an awesome moment to dance together. I may or may not have gotten a little teary-eyed myself during this dance as I photographed all of the emotions that went with it.
PIN
And, finally, the first dance as husband and wife! You guys look so at peace and happy. Cheers to the newlyweds!